Norman Kraft, MTOM, L.Ac.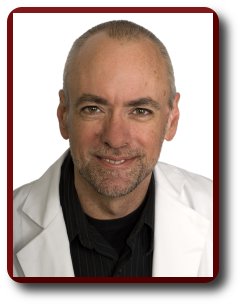 Norman Kraft is an acupuncturist, herbalist, clinical hypnotherapist and author living and practicing in Salem, Massachusetts. In this holistic health and wellness practice his areas of expertise include:
* Headaches/Migraines
* Environmental Illness
* General Wellness
* Infertility (male and female)
* Men's Health
* Musculoskeletal Disorders
* Oncology Support
* Psychological/Emotional Disorders
* Sports Acupuncture
* Stress and Anxiety
* Traumatology and Pain Management
* Chakra Acupuncture
As a former competition martial artist, Kraft has been immersed in Chinese philosophy and medicine for most of his life. His first acupuncture treatment was given by a childhood martial arts teacher, to treat a sprained ankle. That experience led to a life-long interest in Chinese medicine, a complete professional system of healthcare.
The Founding Dean of the Canadian College of Oriental Medicine and a former faculty member of the Pacific College of Oriental Medicine, Mr. Kraft has been practicing Chinese medicine since 1980. He has a masters degree in Traditional Oriental Medicine (cum laude), from the Pacific College of Oriental Medicine, one of the oldest and most respected schools of acupuncture in the U.S., and completed additional graduate studies in counseling and clinical hypnotherapy. He is a Licensed Acupuncturist (L.Ac.) in the Commonwealth of Massachusetts and is nationally board certified in acupuncture by the National Certification Commission for Acupuncture and Oriental Medicine. He is also a Certified Hypnotherapist with the National Guild of Hypnotists.
As part of his clinical training, Mr. Kraft has apprenticed with Z'ev Rosenberg, OMD for two years, studied advanced herbal prescribing with J. Min Fan, OMD, and completed a residency at the Pacific College Clinic.
---