Acupuncture House-Calls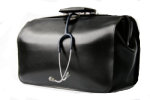 Housecalls are available for homebound and other patients in the North Shore area who cannot come to the Acupuncture Center of Salem. Acupuncture housecalls are available on Wednesdays each week. Cities served include:
* Beverly
* Danvers
* Essex
* Hamilton
* Lynn
* Manchester
* Marblehead
* Peabody
* Salem
* Swampscott
* Wenham
Housecall Fees
Housecall fees include travel to the cities listed above. Fee discounts and student/senior rates do not apply to housecalls. See Fees & Payments for more information.
First visit: $150 - Includes:

Medical History and intake
TCM Diagnosis
Acupuncture and/or Tui Na
Nutritional and herbal recommendations as required (cost of herbs not included)

Followup treatments: $99
Eligible patients include those recently injured who cannot yet leave their bed, those with chronic illnesses that limit a patient's mobility and elderly patients who do not have access to private or public transportation. For patients like these, ACS will visit private homes, nursing homes, hospitals and hospice facilities, bringing this healthcare system to the patient.
Home treatments have some limitations, but acupuncture can be effective in almost any environment. Patients receive more comprehensive treatment if they come to my clinic. There I have all the equipment and tools needed for the full range of Chinese medicine.
Patients may be treated in their beds or, for some health conditions, in a comfortable chair. Couches and other furniture that would prevent access to one side of the body are inappropriate. If possible, the patient should be in a quiet room where she or he will remain undisturbed throughout the treatment time.
To schedule a housecall, call the Acupuncture Center of Salem at 978-394-4490.
---